2 Hour Amazing City Tour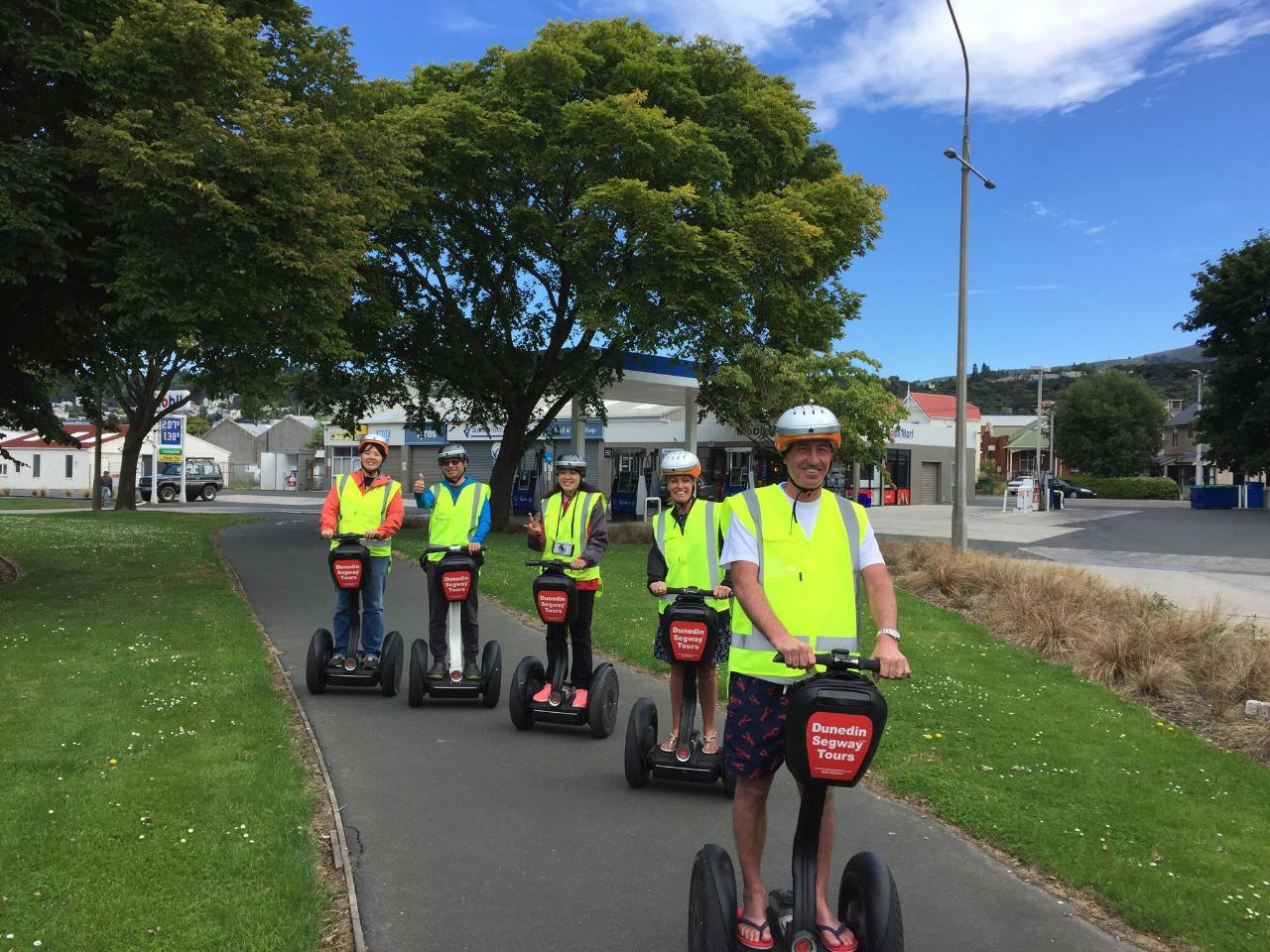 Duration: 120 Minutes (approx.)
Location: Dunedin, Otago
Our Two Hour Premium tours begin with comprehensive training. Segways are intuitive to ride. We'll get you up and moving safely and skillfully in next to no time.
This is the ultimate Segway experience and really is our most popular tour.
Treat yourself by taking the extra time to really experience the vibe of the city. You'll get the full experience of the whole City Tour and have time to cruise further. Really feel the wind in your hair, travel further, and see more - The Otago Stadium, Otago University, Knox Church, Olveston and the town Green Belt are just some of the sights.
More time, more fun, more excitement, the very best experience. You'll be amazed at the ground you will cover. As we say don't just talk about it. Do it!
A minimum or 2 and a maximum of 5 riders are allowed on a tour. Please see the terms and conditions in the FAQ section. Book now to avoid disappointment. Children are 15 years of age and under.